Monday, April 14, 2008
Sexual tales from my old Pennsatucky home
I was raised in Central PA. Ran away at 17. Remember that my nephew, who is gay, lives here now with Doug and me. Ironic that he had to leave the liberal Northeast and flee to the Old South to find loving support and family acceptance. My brother is, er, oh, never mind…
I'm going on about this because I just read about the Republican commissioner of Cumberland County, Pennsylvania, who had been accused of rape. By a man!
He denied it.
TPM Muckracker picks up the story from there:
On March 31st, police, investigating the allegation of rape by the 20-year old Marshall McCurdy, obtained a warrant to search Barclay's home. They didn't find evidence of rape. But they did find videotapes of hundreds of sexual encounters with men that Barclay had filmed on high-tech surveillance cameras. The cameras were hidden inside AM/FM radios, motion detectors and intercom speaker systems, among other places. There was also one at his business office.

None of the subjects were aware they were being filmed and no permission had been obtained, Barclay admitted. According to a second warrant issued on April 9th, Barclay also admitted to hiring prostitutes on a weekly basis from the now-defunct website harrisburgfratboys.com.

On April 10th, the rape charges were dropped. One of the videos found during the search showed Barclay and McCurdy engaging in apparently consensual sex.[...]

Sadly, his vindication was his undoing. Barclay was forced to resign.

And legally, Barclay's not quite out of the woods yet-- he's still facing possible charges for privacy violations and promoting prostitution. McCurdy, however, has been charged with making false reports to law enforcement authorities and unsworn falsifications to authorities. He's up for a possible 3-year prison stint and $7,500 in fines.
Ah, just as I remember home.
Saturday, April 12, 2008
We don't need a conversation… Let's debate!
Barack Obama's speech on race in Philadelphia last month was said to be the beginning of a "national conversation" on the subject. I was among those saying it.
Conversation is all well and good but this ain't it.
On Fresh Air a couple weeks ago linguist Geoff Nunberg wondered what, exactly, a "national conversation" is - and when we started talking about them:
The phrase is meant to conjure up that famous Norman Rockwell painting of a New England town meeting, where ordinary citizens gather as equals to hash over the affairs of the day.

Back in the 1930s George Gallup claimed that polling in the modern media had recreated those meetings on a national scale. As he put it, the nation is literally in one great room. Of course when you get that many people talking in one room, it's hard to tell if everybody is paying attention. But by the time the phrase national conversation entered the language in the 1970s, the simulated public forum had become the model for a new bunch of media formats. Jimmy Carter staged the first ersatz town meeting in the 1976 presidential campaign, the format that later found its Pavarotti in Bill Clinton.

As it happens, that was also when Phil Donahue was pioneering tabloid talk TV and when Larry King launched the first national radio call-in show. There was something reassuring about the idea of everybody participating in a vast, extended conversation, particularly for a country trying to get past the angry divisions of Vietnam in the '60s. As the alternative therapies of the era were teaching us, no conflict was so rancorous that it couldn't be dispelled by open conversation, so long as people were honest about expressing their real feelings.

True, we probably shouldn't be calling these discussions conversations at all. A genuine conversation has no purpose. It's about the pleasure of merely circulating. The philosopher Michael Oakeshott described conversation as an unrehearsed intellectual venture. It has no determined course; it does not have a conclusion. And it's always a little disconcerting when somebody calls for a conversation about a specific topic. `We have to have a little conversation about all those calls to Toledo.' It sounds like an appeal for an open exchange of views, but you know that most of the script has already been written. [...]

Actually, what's usually most informative in all this is the debate about whether to have those conversations in the first place. If you really want to know what Americans think about race, punch "national conversation" and "Obama' into Google News or one of the blog search engines. You'll get an earful. And the subject being race, the tone often falls short of what you'd call conversational. If we ever did get to the point where we could really conduct a national conversation about race, we probably wouldn't need to.
So I think I'm gong to stop calling for a conversation. I want a debate. And if there were to be a debate between, say, Pat & that angry black woman, I'm guessing she'd win.
Friday, April 11, 2008
Broun likes nukes & english
Athens Georgia Congressman Paul Broun's been getting little news blurbs here, there, and everywhere all week as he's built up steam for the introduction of his "English-only" bill.
Well today he gone and done it! Who better to quote for the occasion than the American Family News Network's One News Now out of Tupelo, Mississippi:
Rookie Congressman Paul Broun (R-Georgia) has introduced the "English the Official Language Act of 2008," which states that "no person has a right" to receive federal documents or services in languages other than English. The legislation is identical to a companion Senate measure sponsored by Senator Jim Inhofe (R-Oklahoma).

Although Senator John McCain (R-Arizona) and every major Democratic presidential candidate voiced opposition to the legislation last June during debates on CNN, Broun contends there is widespread support for the bill across the country.
As if that wasn't enough of a good day's work, today he released the following statement regarding the plans to build new nuclear generating units in Burke County, GA:
"I am pleased to hear the news of Georgia Power, Oglethorpe Power, MEAG, and Dalton with Westinghouse/The Shaw Group agreeing to build two new nuclear generating units at the Vogtle Electric Generating Plant near Augusta .

"While final review and certification will be performed by the Georgia Public Service Commission against competing bids for new electric generation, Georgia Power's commitment to move ahead with this contract is good for the Tenth Congressional District and is good for the citizens of the state of Georgia.

"Nuclear power has operated safely in the United States for decades, and in Georgia since 1975, and now accounts for about 20 percent of our electric generation.

"Locally, this decision will be strong for our economy, adding needed jobs and spurring investment in our communities. With Plant Vogtle already being a positive influence in our district, I welcome two new units – with new advanced AP1000 design technology – being added.

"This decision ensures that the energy needs of our growing state and district will continue to be met, and I applaud the decision to move forward."
Meanwhile, AP is reporting:
Georgia Democrats have quietly assembled a group of five military veterans—including three fresh out of Iraq—to challenge Republican congressmen from around the state in November's elections.

The candidates are criticizing the incumbents on domestic issues such as the sluggish economy, but they also say they have the moral authority to challenge their opponents for giving President Bush lockstep support on the five-year war in Iraq.
They are all long-shots, political newcomers in a conservative state that routinely elects Republicans. Bobby Saxon, 46, of Nicholson, GA, an Army veteran who served with the 3rd Infantry Division in Iraq and now runs a software consulting firm, is set to take on Broun.
I wish him well.
Wednesday, April 09, 2008
High Deductible Plans Will Take GA Down the Wrong Path
Knowing what I think of flexible spending accounts it probably won't surprise you that I'm no fan of high-deductible insurance plans either.
Recently, Susanna Guffey at The Georgia Forum wrote to point me to Daniel Blumenthal, a pediatrician arguing that high deductible insurance plans are the wrong path for Georgia:
Faced with a high deductible and an outlay of cash to meet even minimal health needs, many consumers will postpone needed care and forgo preventive services altogether. In the short run, money will be saved for the consumer and the health care system. In the slightly longer run, asthmatic kids will wind up in the hospital, middle-aged adults with uncontrolled high blood pressure will have heart attacks, and the elderly who failed to get screened for cancer will have it discovered in advanced stages. Health care costs will increase and Georgians will be less healthy. [...]

High deductible health plans are not affordable options for the majority of Georgia's uninsured population, who come from low to moderate income working families. They are uninsured because they cannot afford coverage, and the modest tax breaks included in this proposal will do almost nothing for them.

Instead, these small incentives will be more likely to motivate already-insured individuals, families and employers who offer comprehensive coverage to their employees to switch to high deductible plans. And, rather than reducing the number of uninsured, the state would increase the number of underinsured.

By definition, high-deductible health plans cannot cover primary care services, prescription drugs, mental health care, and many other services until the purchaser has reached the deductible, which often exceeds $2,500 for an individual and $4,500 for a family. Proponents of high deductible plans claim that the "personal responsibility" of the consumer will motivate them to live a healthier life, but research has shown that high deductibles simply prevent people from getting medical care.

High deductible plans fail to meet the needs of the majority of the 1.7 million Georgians who currently need health coverage, but cannot afford it. We need a plan that will help Georgians receive the health care they need and deserve. Asking people to pay more money out-of-pocket is not the answer.
Monday, April 07, 2008
A Dose of Libertarian Paternalism
Shankar Vedantam has a column in the WaPo today looking at Cass Sunstein and Richard Thaler's important work:
In their new book, "Nudge," [link] the authors suggest that policymakers should artfully guide people to make better decisions by designing the way choices are presented to them. The work has drawn the attention of the presidential campaign of Sen. Barack Obama (D-Ill.), and Thaler said that he and Sunstein have become informal advisers to the campaign. Several ideas related to mortgage-policy reform and the credit markets have been "adopted and adapted" by Obama, Thaler added.

Sunstein, a law professor, and Thaler, an economist, have long been students of psychology. They call themselves libertarian paternalists—because they agree with the libertarian insight that people benefit from having choices. But Thaler and Sunstein also argue that people regularly make systematically irrational choices. (Many academics divide their money equally between stocks and bonds.)

"We agree with people who want to allow the market to flourish, so we are libertarians in that sense," Sunstein said. "On the other hand, we don't believe you can just have markets and then declare victory. It is legitimate to be paternalistic in terms of steering people in directions that will increase the likelihood they will do well." [...]

Setting up default choices is one of the recurring themes of "Nudge," because a lot of research shows that people are powerfully influenced by default options. When new employees are told that retirement accounts will be started for them unless they object, for example, most sign up cheerfully. When told that the accounts will not be started unless they opt in, most employees do not sign up because not having the account is then the default choice.

It is not surprising that Thaler and Sunstein's approach would appeal to Obama's post-partisan views: On the meltdown in subprime mortgages, Thaler and Sunstein criticize the liberals who call for the end of such mortgages as well as the conservatives who reject any form of regulation. The problem, they argue, is not that the mortgage industry came up with a tool to offer money to people with poor credit, but that the industry got away with being deliberately opaque.

Most home buyers, including MBA students at a top school, as one study found, have trouble comparing loan offers and discerning broker fees—money that goes to middlemen—from interest, money that investors need to take on the risk of lending their cash. Consumers who get the best mortgages invariably pay the least in fees.

If all mortgage lenders were required by law to disclose the terms of their loans electronically, Thaler predicted that Web sites would immediately emerge to translate those offers into plain English so people could compare loans: "You apply for a mortgage, and you get an e-mail with a file that has all the features of your mortgage. You upload it into Mortgage-Helper.com, and it will tell you what that mortgage really means. It will say, 'Here are your payments this year, and here is what happens next year, and here is what happens if interest rates went up, and are you aware there is a prepayment penalty of $7,000, and, by the way, here are three other loans that have the following features.' . . . This is the way to make markets efficient."
Here's Sunstein and Thaler's principal paper, Libertarian Paternalism Is Not an Oxymoron (a brief 45 pages).
Republican Offenders dot com
Crooks and Liars:
An internet agitprop artist publishing the website "Republican Offenders dot com" has produced a list of 272 Republicans charged with criminal activity, 60 of which are pedophiles. Each name is linked to a group heading of the type of crime alleged or convicted. (Among the categories are rape, bribery and "assorted felonies".)
Sunday, April 06, 2008
Barr another turd?
Does anyone remember Newt Gingrich's long, drawn-out, surprise attack run for the presidency?
This Gingrich quote comes from Fortune Magazine in November 2006:
"I am not 'running' for president. I am seeking to create a movement to win the future by offering a series of solutions so compelling that if the American people say I have to be president, it will happen."
I titled my post about that, A movement or a turd?
Newt pops to mind today because former Georgia Congressman Bob Barr posted a YouTube video yesterday announcing the formation of of an exploratory committee to determine if he should run for president as a Libertarian.
In it he calls Barack Obama an "empty suit," and tells us he's "crossed swords" with Hillary Clinton—"she's no leader"—and reminds us that John McCain is "on a first name basis with every lobbyist you run into… he's part of the problem, part of the status quo."
Barr concludes by calling on his supporters to send a message:
I need you to send me a message by logging on to BobBarr2008.com and let me know through your words of support and your financial support if you want me to run for president of the United States of America in 2008. Bob Barr. 2008. Dot Com. I'll see you there.
Let's all watch. This should be good.
SEE ALSO: On Bob Barr's libertarian credentials.
Saturday, April 05, 2008
The financial crisis: do you understand it?
I'm betting you don't. I know I don't. And I'd be skeptical of you even if you claimed that you did understand it. But I'd want to pick your brain. And I'm sure I'd enjoy the conversation.
I found Thursday's Fresh Air interview with University of Maryland Law professor Michael Greenberger on the sub-prime mortgage crisis, credit defaults, and the shaky future of other types of loans to be particularly enlightening.
He was not very hopeful about what we can expect from the U.S. financial markets in the near future. I recommend we all listen up.
The passage I choose to quote is about our lack of understanding:
If Franklin Delano Roosevelt were president right now, we would understand… There would be a fireside chat. We would make it so that the American public understands it. And it's important that the American public understand it because, even as we speak, the Wall Street interests who have all the money in the world to hire lobbyists are lobbying 24 hours a day, seven days a week, 365 days a year, 366 in leap year to keep this market what we began our discussion with, a shadow market that nobody understands.

And what they tell Congress is, `Look, these are complicated things. You are not smart enough to tell us what to do.' But the fact of the matter is, what we have seen is these guys aren't smart enough to be able to carry this thing off without regulation. They're losing money hand over fist, and, of course, the saddest fact in all this is that when these CEOs lose the money, they're fired, but they walk away with hundreds of millions of dollars in severance packages. And when Bear Stearns collapses, the Fed is prepared to have taxpayer money thrown in to rescue the institution, but no money or relief goes to the person whose mortgage has been foreclosed.
RELATED: You might guess that Greenberger is no fan of Phill Gramm. Co-chair of John McCain's campaign, Gramm's also the man most responsible for the repeal of Depression-era banking regulations that have led directly to much of today's economic mess.
Over at The Moderate Voice, Shaun Mullen calls him McCain's Terrorist In Pinstripes.
The Colbert Bump is real. For Dems.
Henry Farrell quotes James Fowler's forthcoming PS: Political Science and Politics:
Stephen Colbert, the host of Comedy Central's The Colbert Report, claims that politicians who appear on his show will become more popular and are more likely to win elections. Although online discussions cite anecdotal evidence in support of his claim, it has never been scrutinized scientifically. In this article I use "facts" (sorry, Stephen) provided by the Federal Election Commission to create a matched control group of candidates who have never appeared on The Colbert Report. I then compare the personal campaign donations they receive to those received by candidates who have appeared on the program's segment "Better Know a District." The results show that Democratic candidates who appear on the Report receive a statistically significant "Colbert bump" in campaign donations, raising 44% more money in a 30-day period after appearing on the show. However, there is no evidence of a similar boost for Republicans. These results constitute the first scientific evidence of Stephen Colbert's influence on political campaigns.
The graphs:
Via: Kevin Drum and Matthew Yglesias.
Friday, April 04, 2008
McCain explains his King holiday vote. Poorly.
John McCain voted against the Martin Luther King holiday in 1983. Steve Benen:
The vote wasn't the only problem. In his home state of Arizona, conservatives in the state legislature blocked a measure to create a holiday honoring King, prompting then-Gov. Bruce Babbitt (D) to declare one through executive order.

In 1987, Republican Gov. Evan Mecham's first act in office was to rescind Babbitt's order on the King holiday. John McCain endorsed Mecham's decision.

Complicating matters, McCain, no doubt embarrassed by his previous positions, is being less than truthful about them now. [watch video]

If McCain "began to learn" and "studied" after his opposition to the King holiday in '83, he was a very slow learner. Four years later, he didn't fight against a governor or his own party; he endorsed the governor's move to eliminate a King holiday.

Six years after his House vote he began supporting a state holiday, but still opposed a federal King holiday. Eleven years after his vote, he tried to strip federal funding from the MLK Federal Holiday Commission. Seventeen years after his vote, McCain publicly endorsed South Carolina's right to fly the confederate flag over its statehouse.

Now, in the interest of fairness, it's worth noting that McCain ended up, years after the fact, in the right place, and reversed himself on practically all of his previous positions. Better late than never, I suppose.

But for a presidential candidate running almost exclusively on his background and personal history, this is one part of McCain's past that he would just as soon we forget. We won't.
TWO DAYS LATER: And this post sticks in my craw. If I believe in social change, and I do, then I should applaud McCain for going back and apologizing for his mistake. And I do.
I have watched the clips of his Memphis speech again and again. He won't get my vote but he has earned my sincere admiration for going there, apologizing, and facing critics. I stand with the person in the crowd who called out, "We all make mistakes… We all make mistakes!"
Thursday, April 03, 2008
On Bob Barr's libertarian credentials
Bob Barr's all over the news today, planning a presidential bid. The question seems to be will he run as an Independent or a Libertarian and will it hurt McCain more than the Democrat.
Gays in Georgia remember Barr with some disdain. Chris Crain:
When Bob Barr was a Republican congressman from Georgia, he authored and was the chief sponsor of the Defense of Marriage Act, which blocks any federal recognition of gay couples married by the states, as well as allowing each state to refuse to recognizes marriage licenses issued to gay couples by other states.

Barr has always been a walking contradiction, defending the institution of marriage from gays even as he divorced his first two wives and is now on his third; he is also an ardent foe of abortion rights even though he supported a decision by his wife at the time to terminate a pregnancy. There are individual rights Barr does care about—he's a longtime board member of the National Rifle Association.
On the difference between feeling secure and being secure
Cryptographer and computer security expert Bruce Schneier writing in Wired examines the significant difference between feeling safe and having security:
If we make security trade-offs based on the feeling of security rather than the reality, we choose security that makes us feel more secure over security that actually makes us more secure. And that's what governments, companies, family members and everyone else provide. Of course, there are two ways to make people feel more secure. The first is to make people actually more secure and hope they notice. The second is to make people feel more secure without making them actually more secure, and hope they don't notice.

The key here is whether we notice. The feeling and reality of security tend to converge when we take notice, and diverge when we don't. People notice when 1) there are enough positive and negative examples to draw a conclusion, and 2) there isn't too much emotion clouding the issue.

Both elements are important. If someone tries to convince us to spend money on a new type of home burglar alarm, we as society will know pretty quickly if he's got a clever security device or if he's a charlatan; we can monitor crime rates. But if that same person advocates a new national antiterrorism system, and there weren't any terrorist attacks before it was implemented, and there weren't any after it was implemented, how do we know if his system was effective?
Wednesday, April 02, 2008
Justice Department attorney fired for being lesbian?
That's the suspicion. All Things Considered:
The Justice Department's inspector general is investigating whether a career attorney in the department was dismissed from her job because of rumors that she is a lesbian. The case grew out of a larger inquiry into the firings of U.S. attorneys and politicization at Justice under former Attorney General Alberto Gonzales.

Several people interviewed by the inspector general's staff described the case to NPR and said they came away with the impression that the Attorney General's office decided not to renew Leslie Hagen's contract because of the talk about her sexual orientation. Hagen received the highest possible ratings for her work as liaison between the Justice Department and the U.S. attorneys' committee on Native American issues. Her final job evaluation lists five categories for supervisors to rank her performance. For each category, a neat X fills the box marked, "Outstanding." And at the bottom of the page, under "overall rating level," she also got the top mark: Outstanding.

The form is dated February 1, 2007. Several months before that evaluation, Hagen was told her contract would not be renewed.
The line that's making the rounds of the gay blogosphere is what's "even worse than being a Democrat" in Monica Goodling's eyes.
Goodling, you will recall, was Alberto Gonzales's senior counsel who "At the height of the scandal over the fired U.S. attorneys...admitted to making personnel decisions about career Justice Department lawyers based on improper partisan considerations."
She took a personal interest in Hagen:
The Justice Department's inspector general is looking into whether Hagen was dismissed after a rumor reached Goodling that Hagen is a lesbian.

As one Republican source put it, "To some people, that's even worse than being a Democrat."

Several people interviewed by the inspector general's staff said investigators asked whether people drew a connection between the rumors and Hagen's dismissal. The witnesses, who spoke to NPR on the condition of anonymity, said they felt that the rumors led to the decision not to renew Hagen's contract.

Someone who worked in Hagen's office says that in a 2006 meeting, senior officials were told that Hagen's contract would not be renewed because someone on the attorney general's staff had a problem with Hagen. The problem, it was suggested during the conversation, was sexual orientation - or what was rumored to be Hagen's sexual orientation.

One person at the meeting asked, "Is that really an issue?" But the decision had been made.
When a different NPR story today called African Americans "the most reliable voters the Democrats have," Doug disagreed. He thinks gays are.
I don't know. Hagen's "a GOP loyalist." Look at the Cheney family. And the Log Cabin Republicans. It's clear to me that this is yet another reminder of why we need a Democratic president in 2009.
Fact of GAY life? Or time to change the POLITCAL world?
The husband of a colleague died recently. They were married four years. She will receive his pension for life.
Next year my partner and I will celebrate 9 years. We, of course, don't have—can't have—shared health insurance, tax benefits, inheritance, visitation privileges, or a myriad of other things taken for granted by heterosexual America today.
When I had that recent health emergency, we had to rush to see lawyers and worry that the Power of Attorney and Living Wills we put in place would be honored and not litigated.
Yadda yadda yadda… you know the story. You may wonder why I'm going on.
I was moved by this story posted on Towleroad as told by DNC Treasurer
Andy Tobias by his friend Joel Kelly of the Slain Gay Hospital Worker Remembered as Hero in Georgia:
On Thursday afternoon in Columbus, Georgia, as reported here, a man entered Doctor's Hospital, shot and killed two hospital workers and then another man in the parking lot on his way out before he was apprehended. My boyfriend Kevin Perry works at the hospital on the floor where the shootings took place and was at work when this happened. I knew both of the nurses that were killed. They were two of Kevin's closest friends. A couple of things which I feel are important to say...one of which is that the second person who was shot and killed was gay. Not that this particular fact is noteworthy in and of itself...but I would like to say that Les Harris was shot in the face while he was trying to wrest the gun out of the hands of the shooter. The man was trying to kill a young woman and Les gave his life in order to save her. We don't often hear about gay heroes . . . too often stories in which our humanity is front and center are lost in the chorus of the Christian Right. We deserve these stories to be told. The second part of this and the reason that I am sending this to you is to let you know that his partner, Keith Cavender, another nurse at the same hospital, was unable to secure his partner's personal belongings, was kept from seeing him before and immediately following his death, and of course will receive none of the benefits due our heterosexual counterparts. Common human decency is not a privilege accorded us under current law. Please let the powers that be in the Party know that we desperately need to win back the White House and let everyone know that we have heroes among us.
Sunday, March 30, 2008
Obama/Bloomberg 08?
Andrea Mitchell said today on the Chris Matthews Show that if Bloomberg was asked, he'd say yes.
And yesterday SilentPatriot @ Crooks and Liars pointed to Chuck Todd—"one of the best in the business as far as I'm concerned"—hinting that:
Those who love the Veepstakes will enjoy today's Obama speech, not for the substance but for the person who will introduce him: Michael Bloomberg. While the mayor says he's not endorsing anyone (yet?), this is the second time Bloomberg has given Obama a high profile photo-op (remember the meeting at that diner a few months back?).
LATER: I see there was lots of chattering about this while I was lazing on the Mississippi…
Andrew points to Marc, "Let Obama be the vision guy; Bloomberg could be the brass-tacks administrator." Todd Beeton @ MyDD says that "sounds like an argument for an Obama/Clinton ticket, doesn't it?" Josh Marshall doesn't see why Bloomberg would do it but it makes good sense to me.
Saturday, March 29, 2008
Growth spurt
Facing South notes that the South is still rising, but no one is paying attention:
Strangely enough, there has been almost total silence in the political blogosphere about the major new report from the Census Bureau on the explosive growth of metro areas in the South [...]

But anyone who cares about U.S. politics should be paying attention. These latest numbers show the South is home to growing centers of political power in the South that cannot be ignored—especially with the upcoming 2010 Census, where Southern states stand to gain Congressional seats and Electoral College votes.
The 50 fastest-growing metropolitan areas in the U.S. in 2006 and 2007 were concentrated in the country's western and southern regions, the Census Bureau said today.

Eight of the 10 areas with the biggest population gains as measured by percentage of increase were in the South. Palm Coast, Florida, led with 7.2 percent growth, followed by St. George, Utah, 5.1 percent; Raleigh-Cary, North Carolina, 4.7 percent; and Gainesville, Georgia, 4.5 percent.
Friday, March 28, 2008
Challenging the candidates on the death penalty
Lawyers in the Troy Anthony Davis case filed a motion with the Georgia State Supreme Court yeserday to reconsider its refusal to grant their client a new trial. The Columbus Ledger-Enquirer headline suggests public opinion is not on their side, Convicted cop killer wants court to reconsider its denial of new trial:
Their motion asks the high court to order a lower court to hold a hearing on evidence they say proves Troy Davis' innocence.

A decision on the motion to reconsider could come by mid-April, the state Supreme Court said in a statement.

Earlier this month, the court, in a 4-3 decision, denied a new trial for Davis, even though several witnesses against him recanted their testimony.
Meanwhile Ben Jones, a first-year political-science graduate student and a member of the Amnesty International club at Yale writing in the Yale Daily News, notices the presidential candidates aren't much interested in speaking to the death penalty issue:
Such lack of concern is troubling given the persistent problems plaguing the death penalty in this country. Firstly, time and again studies show that race influences the likelihood that an individual convicted of murder will receive a death sentence. There is also evidence suggesting that the number of wrongfully convicted individuals on death row is alarmingly high. Since 1973, 125 death row inmates have been released on account of evidence overturning their convictions. [...]

Legislation in recent decades has had the effect of only exacerbating the injustices of the death penalty. Particularly troubling has been the impact of the Anti-Terrorist and Effective Death Penalty Act (AEDPA), a law deemed by some as a more egregious assault on civil liberties than the Patriot Act. This legislation, signed into law by President Clinton, had, as one of its principal goals, shortening the time between conviction and execution for those sentenced to death. In order to accomplished this goal, the habeas corpus rights of death row inmates was severely limited.

To be sure, the law has expedited the executions of a number of rapists and murderers. But it has also had the effect of cutting short the appeals process for possibly innocent individuals - individuals such as Troy Anthony Davis. [...]

To say that the situation faced by Davis is common would be an exaggeration. But with the AEDPA in place, it occurs more often than one may think. The Davis case should have sparked - and perhaps still can - a national debate about the unwanted consequences of federal and state death penalty laws.

Unfortunately, the candidates have failed thus far to lead the debate. McCain has never wavered in his support of the AEDPA, and Clinton has made no indication that she disagrees with her husband's support for the law. Obama, though more ready to admit problems in the administration of capital punishment, has offered little in the way of substantive measures for remedying these problems on a national scale.

A case currently before the Supreme Court on the constitutionality of lethal injection holds the possibility of bringing the death penalty back into the public consciousness. It would be naive to believe, however, that the candidates, on their own initiative, will draw attention to a potentially explosive issue like the death penalty. Presently, there is no electoral incentive to do so.

It is therefore important that during this campaign season we force the candidates to refocus on the dismal reality of the death penalty. To challenge the view that, as Obama puts it, a community needs to be able to express "the full measure of its outrage by meting out the ultimate punishment." Is not the true audacity of hope rather believing in - and fighting for - a community that does not have to validate itself through revenge?
Beautifully put Ben!
Wednesday, March 26, 2008
Dan Drinker Endorses Barack Obama
Will Drinker sent me an email tonight:
My brother has Down syndrome. He's heavily caught up in the current political race. We are both Philadelphia natives. I'd like to share with you his very brief but moving endorsement of Barack Obama. I believe this is newsworthy because my brother Dan is symbolic. His judgment of character is just as valuable as the most famous or respected individuals currently receiving press for endorsing a candidate. Please allow his honest voice to be heard. Find out more about my older brother's impact on the world around him and the documentary we're making together at http://dandrinker.com.
I wrote Will and told him that I'd support him and his brother Dan and their documentary project in any way I can. Here's Dan's Endorsement of Senator Obama:
Psst… Pass it on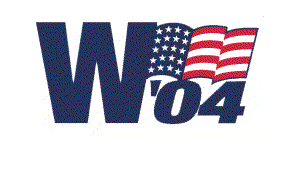 Get yours here.
Tuesday, March 25, 2008
'Cuz that's what reporters do, Tweety!
Since I already quoted The Chris Matthews Show once, I figure why not go for the gusto and point to my favorite exchange.
Tweety ends his show with a BIG QUESTION. This week it was "Deep down, do you think the Clintons believe it's over?" Here's York Magazine's John Heilemann:
Mr. HEILEMANN: I think, though, she's starting to see some of the writing on the wall a little bit, and I think one thing that's happening internally is that some of her top people are starting to say to her, `We won't stick with you, we won't keep working for this campaign if it's going to destroy Barack Obama in the end.'

MATTHEWS: Right.

Mr. HEILEMANN: And she's starting to hear that from her people and it's starting to make her kind of start to see it.

MATTHEWS: How do I know that?

Mr. HEILEMANN: [incredulously] How do I know that????

MATTHEWS: [obliviously] Yeah.

Mr. HEILEMANN: [duh!] Reporting.

Mr. PAGE: Look out!

MATTHEWS: What a great rejoinder. And a happy Easter to you, buddy.
I'll assume Heilemann will be invited back on the show despite the smackdown. It was a good one.
The state of the GOP in the states
We know how McCain's doing. But how's the GOP doing in the states? Politico:
At a time when the GOP presidential nominee will need more assistance than ever, a number of state Republican parties are struggling through troubled times, suffering from internal strife, poor fundraising, onerous debt, scandal or voting trends that are conspiring to relegate the local branches of the party to near-irrelevance.

In some of the largest, smallest, reddest and bluest states in the nation, many state Republican organizations are still reeling in the aftermath of the devastating 2006 election cycle, raising questions about how much grassroots help the state parties will be able to deliver to presumptive GOP nominee John McCain.

The state party woes are especially ill-timed since McCain will face a Democratic nominee who may be considerably better funded and organized, and since Republicans will be facing an energized Democratic party that is shattering primary election turnout records.

"If you go back to 2006 most people would agree that not only did we lose our brand, that we damaged our brand significantly," Anuzis said. "We are clearly rebuilding."
The story begins with the dire straights of NY & CA (NY Dems are within two seats of taking a state majority for the first time since 1934, and Schwarzenegger says CA is "dying at the box office") then moves on to Alaska, Arkansas, New Hampshire and Kansas.
There have been better times to be a Republican:
"After twelve years of being in power, you tend to get fat and lazy, and in some cases arrogant with respect to your positions," said Saul Anuzis, chairman of the Michigan Republican party. "There is no doubt that we have had people who have gotten caught up in both illegal activities and immoral activities and none of that helps the party as a whole.
What was that about lipstick and pigs?
McCain's credibility
Kevin Drum is among those noting that McCain's got a lot of credibility in the bank:
Let's recap. Foreign policy cred lets him get away with wild howlers on foreign policy. Fiscal integrity cred lets him get away with outlandishly irresponsible economic plans. Anti-lobbyist cred lets him get away with pandering to lobbyists. Campaign finance reform cred lets him get away with gaming the campaign finance system. Straight talking cred lets him get away with brutally slandering Mitt Romney in the closing days of the Republican primary. Maverick uprightness cred allows him to get away with begging for endorsements from extremist religious leaders like John Hagee. "Man of conviction" cred allows him to get away with transparent flip-flopping so egregious it would make any other politician a laughingstock. Anti-torture cred allows him to get away with supporting torture as long as only the CIA does it.

Remind me again: where does all this cred come from? And what window do Democrats go to to get the same treatment the press gives McCain?
Apparently, Democrats are able to go to the internet bank that is the people. Much as I hate to quote the TELL ME SOMETHING I DON'T KNOW segment from The Chris Matthews Show, here goes:
MATTHEWS: Norah, TELL ME SOMETHING I DON'T KNOW.

Ms. O'DONNELL: John McCain's campaign announced that they raised $11 million in February. Barack Obama raised 55 million in February. Hillary Clinton
raised 35 million in February. That's mean the Democrats outraised John McCain nine to one.

MATTHEWS: And that augurs well for them in the future.
Tweety has spoken. McCain will be pitching Viagra by January. And these women don't doubt it.
Monday, March 24, 2008
Sifting the Spitzer wreckage
What are the lessons to be learned from the Sptitzer wreckage? I'm far too far away to know—and it may still be too early for any of us to know—but I have to wonder if the whole model of the crusading reformer isn't outdated and ready for the scrap heap.
From yesterday's NYTimes (Doug, it would have been great fun to have talked this one through over Citarella coffee!):
"People think it was hubris and that he must have been a fraud, but that's not right," another aide said of the former governor. "He was a very good man who lost himself due to a combination of factors.

"He wanted so much to change things in Albany, but it didn't work out the way he planned. He couldn't meet the expectations of the public or the expectations he set for himself. They said he was pushing too hard and not pushing hard enough, that he was Mr. Softee and a steamroller. He felt damned if he did and damned if he didn't at every turn."

In such circumstances, without the ability to adjust or relax, "it's only a matter of time before you self-destruct," the aide said. "Ironically, he knew full well that he was being watched. He even talked about it. He said: 'If we ever stumble, they'll be merciless.' Those were his words."

The walk down the hallway over, Mr. Spitzer cried, one of the aides said.

"I couldn't look," the aide said.
Also over the weekend, The New York Post talks Spizer as sex addict. The Moderate Voice has a good primer on addictive personalities, especially sex addiction, with a podcast and links to other resources.
Saturday, March 22, 2008
Obama regaining in national poll
Via Joe Gandelman who has analysis and a round-up of blog reaction.
Meanwhile, the NYTimes says pastors across the country are planning to weave issues of race into their Easter sermons as a consequence of Obama's speech.
Oh. My. Gawd!
Via Matt Yglesias, "I'm speechless."
LATER: Joe Sudbay (DC) at AMERICAblog, "It's no Hillary4UandMe."