aTypical Joe: a gay New Yorker living in the rural South
Wednesday, March 26, 2008
Dan Drinker Endorses Barack Obama
Will Drinker sent me an email tonight:
My brother has Down syndrome. He's heavily caught up in the current political race. We are both Philadelphia natives. I'd like to share with you his very brief but moving endorsement of Barack Obama. I believe this is newsworthy because my brother Dan is symbolic. His judgment of character is just as valuable as the most famous or respected individuals currently receiving press for endorsing a candidate. Please allow his honest voice to be heard. Find out more about my older brother's impact on the world around him and the documentary we're making together at http://dandrinker.com.
I wrote Will and told him that I'd support him and his brother Dan and their documentary project in any way I can. Here's Dan's Endorsement of Senator Obama:
Psst… Pass it on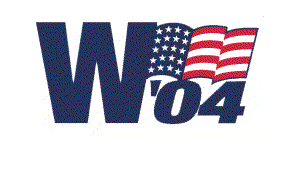 Get yours here.
Leno the washed up unfunny has been
Does anyone even watch that show anymore anyway? When Ryan Philippe was asked by Leno last week to give his gayest look to the camera he shot back, "Wow. That is so something I don't want to do."
Leno was famously taken to task for his anti-gay humor by Tony Award winning playwright (Avenue Q) Jeff Whitty in April 2006. Whitty came back at him this week:
I received some criticism for being too heavy-handed with my last letter, so I won't mention this gay face or this gay face or this gay face or this gay face or this gay face or this gay face or this gay face or this gay face or this gay face or this gay face or this gay face or this gay face or this gay face or these gay faces or not to forget this gay face. Which one's the gayest to you?
More from Towleroad, Pam's House Blend, AMERICAblog, Gay News Blog, TMZ, AfterElton.
RELATED: Is Jimmy Kimmel next?
Richard Thompson Ford on Obama's speech
I'm off to New Orleans today. It will be my first visit since Katrina and I've chosen this occasion to read Richard Thomspon Ford's, The Race Card: How Bluffing About Bias Makes Race Relations Worse, in which he argues that to accuse President Bush and FEMA of racism in their response to that catastrophe is to play the race card and is counterproductive.
I'll be as interested to read his argument that gay marriage is not like miscegenation. And I have argued here that what I saw in one of Ford's own columns looked suspiciously like the race card to me. But, then, what do I know? So I wrote him. Twice. Alas, he didn't write back. I guess he gets a lot of email.
Today he has a column in The San Francisco Chronicle on Obama's speech on race. On this we agree:
This was a gutsy move: It's possible that much of Obama's support among white voters came from people who saw Obama's candidacy as a free pass on racial justice issues. Instead of a free pass, Obama offers an arduous path, slogging through our unresolved racial anxieties. But he does offer a way through. Evoking the real progress toward racial justice this nation has made in the past, he insists that we can continue to improve if we are willing to engage each other and work though our irrational prejudices and anxieties.

This means that rather than simply repudiate, we must try to understand people whose views may shock and offend us. It's a common politically correct trope today that whenever someone is "offended" - especially about an issue of race or gender - the conversation stops and the offending parties must repudiate their statement. But sometimes offending people is productive: Honest dialogue about difficult and often personal issues will necessarily involve some bruised feelings.

America's racial injustices are a legacy of our nation's explicit racist past. Today, many urban neighborhoods and schools are more segregated than during the Jim Crow era, the incarceration rate of young black men is much worse than during that era, joblessness in poor black communities is so bad that many people in such neighborhoods don't know anyone with regular employment in the mainstream economy.

These inequities aren't, by and large, the result of ongoing racism - they're the legacy of the unaddressed racism of the past. But they are real social evils that provoke understandable anger among many African Americans. That anger is often misdirected: People look for a bigot to blame for social problems that began generations ago and wrongly assume that because some racial injustices are as bad as ever, white racism must be as bad as ever, too. But Obama was right not to simply reject that anger and the legitimate grievances that underlie it. [...]

Obama's speech was the boldest and most direct statement on race relations by a major political figure in more than a generation. His willingness to take the risk of confronting one of America's most volatile and intractable problems head-on is striking. It gives us sense of how Obama might use his considerable rhetorical skills not just to win elections, but, also to lead and to govern.
NYTimes reviews of his book are here and here; excerpts here, here and here; the first chapter here; purchase it here. Ford interviewd by Stephen Colbert here.