Monday, March 31, 2008
Alterman on newspapers: Dewey gets his due
Eric Alterman's The death and life of the American newspaper in The New Yorker includes a terrific telling of the heated intellectual debate in the early twentieth century between Walter Lippmann and John Dewey over the relationship between democracy and the press.
In the 1920s Lippman came to believe that the world was too complicated a place for the average citizen to comprehend. His new "progressive" theory of democracy called for an educated elite expert journalist to comprehend and interpret it for us. Lippman is credited with inspiring both the public-relations profession and the academic field of media studies.
Dewey understood that it was a complicated and challenging world, but thought that participation was a vitally important part of the democratic process. He didn't believe it could be handed off to journalist experts:
Dewey did not dispute Lippmann's contention regarding journalism's flaws or the public's vulnerability to manipulation. But Dewey thought that Lippmann's cure was worse than the disease. While Lippmann viewed public opinion as little more than the sum of the views of each individual, much like a poll, Dewey saw it more like a focus group. The foundation of democracy to Dewey was less information than conversation. Members of a democratic society needed to cultivate what the journalism scholar James W. Carey, in describing the debate, called "certain vital habits" of democracy-the ability to discuss, deliberate on, and debate various perspectives in a manner that would move it toward consensus. [...]

To the degree that posterity can be said to have declared a winner in this argument, the future turned out much closer to Lippmann's ideal… As the profession grew more sophisticated and respected, in part owing to Lippmann's example, top reporters, anchors, and editors naturally rose in status to the point where some came to be considered the social equals of the senators, Cabinet secretaries, and C.E.O.s they reported on. Just as naturally, these same reporters and editors sometimes came to identify with their subjects, rather than with their readers, as Dewey had predicted. Aside from biennial elections featuring smaller and smaller portions of the electorate, politics increasingly became a business for professionals and a spectator sport for the great unwashed-much as Lippmann had hoped and Dewey had feared. Beyond the publication of the occasional letter to the editor, the role of the reader was defined as purely passive.

Some of us have been remembering that Dewey/Lippmann divide for decades. And we're not all worrying that the decline of the corporate behemoth media means anything bad for democracy.
While Alterman does a fine job of summing up the state of the newspaper today, he's not telling the story of the death of the American newspaper. New communications paradigms don't eclipse old paradigms. Instead we get new business models. And a bigger pie.
Still, I'm hoping Alterman's right. And Dewey's finally going to get his due:
And so we are about to enter a fractured, chaotic world of news, characterized by superior community conversation but a decidedly diminished level of first-rate journalism. The transformation of newspapers from enterprises devoted to objective reporting to a cluster of communities, each engaged in its own kind of "news"––and each with its own set of "truths" upon which to base debate and discussion––will mean the loss of a single national narrative and agreed-upon set of "facts" by which to conduct our politics. News will become increasingly "red" or "blue." This is not utterly new. Before Adolph Ochs took over the Times, in 1896, and issued his famous "without fear or favor" declaration, the American scene was dominated by brazenly partisan newspapers. And the news cultures of many European nations long ago embraced the notion of competing narratives for different political communities, with individual newspapers reflecting the views of each faction. It may not be entirely coincidental that these nations enjoy a level of political engagement that dwarfs that of the United States.
Alterman's on Colbert tonight. Don't miss him.
Keep predatory lenders off college campuses!
I made my nephew sit through this story from ABC News about a student who used a Visa card with a $500 limit to charge her $350 tuition. Unfortunately, the card had an additional $100 origination fee and a $10.95 monthly maintenance fee so instead of enrolling in school the student wound up with a job to pay off her credit card bills.
In the story a former bank employee says the boss called cardholders "the scum of earth," "lowlifes" and "deadbeats." I paused the video after an industry spokesperson, President of American Financial Services Association Chris Stinebert, justified such fees by saying, "We firmly believe that everyone should be well-informed" and "it seems fair to me..."
My nephew pleaded, "Uncle Joey I haven't had my coffee yet."
And therein lies the problem. He doesn't want to watch that story. He wants me to take care of it for him. And, really, isn't that only fair and just?
On Friday the Chronicle reported on a study that found students want limits placed on credit card marketing:
Although many college students have plastic in their wallets, most support at least some limits on credit-card marketing, according to a new survey by the U.S. Public Interest Research Group. [...]

Among the survey's other findings:

Students reported receiving an average of nearly five credit-card solicitations per month.
Sixty-six percent of students said they had at least one credit card, while 34 percent said they carried a balance from month-to-month.
Fifty-five percent of students with credit cards said they had used them to pay for day-to-day expenses, and 24 percent said they had used credit cards to pay for tuition.

Information about the survey is available on the group's Web site.
To those of you who say that my nephew should grow up, my answer is that the research shows all of us would benefit from learning what the marketers already know: when we make decisions we think we're in control, making rational choices. But in reality we're much more predictably irrational than we ever realized.
Those college students are on to something smart. More on that in a future post.
Creative Labs not very creative IP solution!
Apparently, many users have been upset that Creative has failed to support certain systems, and a user in the Creative Labs' forums started releasing drivers to make things actually work or work better. Creative struck back and has removed the various threads in their forums discussing these drivers (thanks to Joe [not me] for sending in the link). Basically, this user, Daniel_K was making Creative products work better, and Creative has forced him to stop, claiming that it's violating their intellectual property rights. From a legal standpoint, Creative is probably absolutely right. But from a business perspective, the move seems suicidal. Just read a few of the comments in the long thread following the announcement from Creative. Many people were buying Creative products because of Daniel's mods, and will now look elsewhere. This seems like yet another case of IP laws being used to hold back innovation, rather than encourage it.
And a company choosing to alienate its best customers, rather than build brand loyalty!
Sunday, March 30, 2008
10% of FBook Folks Are Xooglers
The NYTimes says Google's status as the coolest place to work may be waning, Facebook is now the place to work.
Justin Smith at Inside Facebook did some digging:
Since there's been a lot of press lately about Googlers jumping ship for Facebook, I thought I'd search Facebook's network to see how many folks at the company used to work at Google. As it turns out, over 40, or almost 10% - and mostly engineering or product people.
He's compiled a list
Obama/Bloomberg 08?
Andrea Mitchell said today on the Chris Matthews Show that if Bloomberg was asked, he'd say yes.
And yesterday SilentPatriot @ Crooks and Liars pointed to Chuck Todd—"one of the best in the business as far as I'm concerned"—hinting that:
Those who love the Veepstakes will enjoy today's Obama speech, not for the substance but for the person who will introduce him: Michael Bloomberg. While the mayor says he's not endorsing anyone (yet?), this is the second time Bloomberg has given Obama a high profile photo-op (remember the meeting at that diner a few months back?).
LATER: I see there was lots of chattering about this while I was lazing on the Mississippi…
Andrew points to Marc, "Let Obama be the vision guy; Bloomberg could be the brass-tacks administrator." Todd Beeton @ MyDD says that "sounds like an argument for an Obama/Clinton ticket, doesn't it?" Josh Marshall doesn't see why Bloomberg would do it but it makes good sense to me.
Prison rape is not funny. And it is NOT gay sex.
Ezra Klein has an OpEd in the LATimes today that starts out by looking at the dropped soap joke in the "Let's Go To Prison" DVD preview and the "Don't Drop the Soap" board game created by the son of Gov. Kathleen Sebelius of Kansas before going on to make the point that there's nothing funny about prison rape.
Klein says smirking at sexual attacks on inmates makes us all less safe:
Prison rape occupies a fairly odd space in our culture. It is, all at once, a cherished source of humor, a tacitly accepted form of punishment and a broadly understood human rights abuse. We pass legislation called the Prison Rape Elimination Act at the same time that we produce films meant to explore the funny side of inmate sexual brutality.

Occasionally, we even admit that prison rape is a quietly honored part of the punishment structure for criminals. When Enron's Ken Lay was sentenced to jail, for instance, Bill Lockyer, then the attorney general of California, spoke dreamily of his desire "to personally escort Lay to an 8-by-10 cell that he could share with a tattooed dude who says, 'Hi, my name is Spike, honey.' "

The culture is rife with similar comments. Although it would be unthinkable for the government today to institute corporal punishment in prisons, there is little or no outrage when the government interns prisoners in institutions where their fellow inmates will brutally violate them. We won't touch you, but we can't be held accountable for the behavior of Spike, now can we?

As our jokes and cultural products show, we can claim no ignorance. We know of the abuses, and we know of the rapes. Research by the University of South Dakota's Cindy Struckman-Johnson found that 20% of prisoners reported being coerced or pressured into sex, and 10% said they were violently raped. In a 2007 survey by the U.S. Department of Justice, more than 60,000 inmates claimed to have been sexually victimized by other inmates during the previous 12 months. Given the stigma around admitting such harms, the true numbers are probably substantially higher.

But by and large, we seem to find more humor than outrage in these crimes. In part, this simply reflects the nature of our criminal justice system, which has become decreasingly rehabilitative and increasingly retributive.

In the 1970s, as economist Glenn Loury has written, "the corrections system was commonly seen as a way to prepare offenders to rejoin society. Since then, the focus has shifted from rehabilitation to punishment and stayed there."
I have quoted Loury many times and will quote him many more (see for example here, here, here and here).
Today, though, I will recall instead that in the late 1970s in LA there was a separate prison for those prisoners who were or were perceived to be gay. Thing was, if you were gay you were advised by those in the know not to go there. Guards, it was said, assumed that because you were gay you deserved what you were bound to get when you got there.
Gay prisoners in LA then had the worst of all possible worlds—they got it either way. I have no reason to believe things have gotten any better.
And just as we have hopefully come to understand that rape is a crime of violence, it must also be understood that while predatory sex as practiced in prisons may technically include some homosexual acts as practiced between gay men, they share nothing at all in common with gay men.
While it seems this should be obvious to anyone and everyone, I doubt it is obvious to Bill Lockyer or the folks who laugh at "Let's Go To Prison" or those who find the Sebelius' board game funny.
Klein closes with both the moral and the money argument for addressing prison violence. I find the moral argument persuasive—that "our tacit acceptance of violence within prisons is grotesque [and] counterproductive"—and wish that it would win.
Klein points out that California spends $8.8 billion a year on its prisons, up 216% in 20 years. Georgia's in that same boat. The fact is we are hardly willing to fund our schools, so James Q. Wilson not withstanding (and Loury has convincingly refuted his argument long ago as far as I'm concerned) I don't believe we are going to be willing to keep this up for long.
Saturday, March 29, 2008
Homeward bound

Thanks to our hosts; It was great seeing friends. We'll be back!
Growth spurt
Facing South notes that the South is still rising, but no one is paying attention:
Strangely enough, there has been almost total silence in the political blogosphere about the major new report from the Census Bureau on the explosive growth of metro areas in the South [...]

But anyone who cares about U.S. politics should be paying attention. These latest numbers show the South is home to growing centers of political power in the South that cannot be ignored—especially with the upcoming 2010 Census, where Southern states stand to gain Congressional seats and Electoral College votes.
The 50 fastest-growing metropolitan areas in the U.S. in 2006 and 2007 were concentrated in the country's western and southern regions, the Census Bureau said today.

Eight of the 10 areas with the biggest population gains as measured by percentage of increase were in the South. Palm Coast, Florida, led with 7.2 percent growth, followed by St. George, Utah, 5.1 percent; Raleigh-Cary, North Carolina, 4.7 percent; and Gainesville, Georgia, 4.5 percent.
Desire
I've only been to New Orleans three or four times in my life, all of them to visit with my friend the documentary filmmaker Julie Gustafson who I've known since she was a director of Global Village back in New York. She came here in 1995 to make a film and has stayed since. The film is titled, Desire:
Nearly a decade in the making, this refreshingly honest film documents the challenges and desires of a group of young women in New Orleans by letting them film their own stories. As this diverse group of young women-two teenagers from the Desire housing projects, a single mother from the working-class suburb of Belle Chasse across the river, and two girls from the most prestigious private high school in New Orleans-make short films about their own desires, this provocative film records the intimate dramas of their changing lives.

Sensitively and intelligently interweaving the girls' short videos throughout the film's narrative, DESIRE pivots around the intimacy and risk that the two generations of filmmakers share together and with the audience. Addressing everything from sex and contraception to the impact of educational and material opportunities on their futures as women, DESIRE presents a nuanced and authentic look at modern young womanhood.
Mississippi riverboat
Friday, March 28, 2008
Dinner @ NOLA
Everything they say is true:
Like a whirlwind, Emeril Lagasse has taken New Orleans dining to new levels ......... with his fresh adaptations of classic Creole cuisine.

Nola established its identity as a funky, informal restaurant whose menu features the fresh adaptations of New Orleans Creole and Acadian Cajun for which Lagasse is renowned.

A relaxed atmosphere and the signature personal attention of Lagasse's staff lure his local following in the French Quarter. Nola's location, innovative menu and personable service make visitors and locals alike feel at home.
Our hosts are apparently regulars so we were treated like royalty. Wine, appetizers, and dessert just appeared—and kept coming. A heavenly treat!
ex-gay camp leader John Smid leaves Love In Action
The rumors are true. I spoke with Josh Morgan, communications manager at Love In Action. He has confirmed that John Smid has resigned from the Memphis-based residential ex-gay program. A quiet announcement was made to staff and supporters, and an official announcement will be made in their April 1st newsletter to subscribers. Josh had no further details or statement about the announcement.

Love In Action gained worldwide attention in 2006 when a gay 16-year-old by the name of Zach posted on MySpace blog that he was about to be involuntarily committed to Love In Action's youth live-in program "Refuge." Thanks to Zach's myspace post, the world was able to learn about the complicated and bizarre rules that all house residents are expected to follow. When he was committed to a two-month stay in the residential program, his plight spawned international outrage along with unprecedented protests in Memphis. It also inspired filmmaker Morgan Fox to begin filming the documentary, "This Is What Love In Action Looks Like," which is currently in post-production. Last July, it was announced that the controversial youth program was shut down.

More recently, we examined just a little bit about what goes on in Love In Action. I talked about my reaction to hearing him talk at last summer's Exodus conference on the evils of masturbation. Particularly disturbing: Smid's bragging to an audience of mostly celibate men that "my wife's vagina is enough for me!"
Via Pam Spaulding, who points to this hilarious letter to Smid from Jesus' General
Challenging the candidates on the death penalty
Lawyers in the Troy Anthony Davis case filed a motion with the Georgia State Supreme Court yeserday to reconsider its refusal to grant their client a new trial. The Columbus Ledger-Enquirer headline suggests public opinion is not on their side, Convicted cop killer wants court to reconsider its denial of new trial:
Their motion asks the high court to order a lower court to hold a hearing on evidence they say proves Troy Davis' innocence.

A decision on the motion to reconsider could come by mid-April, the state Supreme Court said in a statement.

Earlier this month, the court, in a 4-3 decision, denied a new trial for Davis, even though several witnesses against him recanted their testimony.
Meanwhile Ben Jones, a first-year political-science graduate student and a member of the Amnesty International club at Yale writing in the Yale Daily News, notices the presidential candidates aren't much interested in speaking to the death penalty issue:
Such lack of concern is troubling given the persistent problems plaguing the death penalty in this country. Firstly, time and again studies show that race influences the likelihood that an individual convicted of murder will receive a death sentence. There is also evidence suggesting that the number of wrongfully convicted individuals on death row is alarmingly high. Since 1973, 125 death row inmates have been released on account of evidence overturning their convictions. [...]

Legislation in recent decades has had the effect of only exacerbating the injustices of the death penalty. Particularly troubling has been the impact of the Anti-Terrorist and Effective Death Penalty Act (AEDPA), a law deemed by some as a more egregious assault on civil liberties than the Patriot Act. This legislation, signed into law by President Clinton, had, as one of its principal goals, shortening the time between conviction and execution for those sentenced to death. In order to accomplished this goal, the habeas corpus rights of death row inmates was severely limited.

To be sure, the law has expedited the executions of a number of rapists and murderers. But it has also had the effect of cutting short the appeals process for possibly innocent individuals - individuals such as Troy Anthony Davis. [...]

To say that the situation faced by Davis is common would be an exaggeration. But with the AEDPA in place, it occurs more often than one may think. The Davis case should have sparked - and perhaps still can - a national debate about the unwanted consequences of federal and state death penalty laws.

Unfortunately, the candidates have failed thus far to lead the debate. McCain has never wavered in his support of the AEDPA, and Clinton has made no indication that she disagrees with her husband's support for the law. Obama, though more ready to admit problems in the administration of capital punishment, has offered little in the way of substantive measures for remedying these problems on a national scale.

A case currently before the Supreme Court on the constitutionality of lethal injection holds the possibility of bringing the death penalty back into the public consciousness. It would be naive to believe, however, that the candidates, on their own initiative, will draw attention to a potentially explosive issue like the death penalty. Presently, there is no electoral incentive to do so.

It is therefore important that during this campaign season we force the candidates to refocus on the dismal reality of the death penalty. To challenge the view that, as Obama puts it, a community needs to be able to express "the full measure of its outrage by meting out the ultimate punishment." Is not the true audacity of hope rather believing in - and fighting for - a community that does not have to validate itself through revenge?
Beautifully put Ben!
Thursday, March 27, 2008
A Metairie Masterpiece
Our host, a New Orleans native, is a builder and a collector of old doors, mantels, banisters, railings and balustrades. The vanity plate on his pick-up reads "BUILDIT." His house is an authentic local attraction.
More after the jump
Read the rest of "A Metairie Masterpiece" in the extended entry.
Oklahoma Rep. Sally Kern meets with PFLAG
Hosting a group of parents from Parents, Family and Friends of Lesbians and Gays in her office at the state capitol today, Oklahoma House Rep. Sally Kern has taken a stand opposing discrimination against gays in the workplace. The embattled lawmaker is also considering another meeting with more PFLAG parents at their local chapter, sources tell PageOneQ.
More from Gay.com. I've got my fingers crossed.
UPDATE: More of the same. At this point, I'm part of the problem. It has to quiet down and become less political, more personal.
Is America shrinking?
Paul Kennedy, the J. Richardson Dilworth Professor of History at Yale University, was made famous—"a superstar"—by the 1987 publication of his book, The Rise and Fall of the Great Powers: Economic Change and Military Conflict From 1500 to 2000, in which he had the temerity to predict the inevitable decline of the United States of America.
In February he spoke at the London School of Economics. His 90 minute talk is available via podcast. In it he says many interesting things. This, I think, the most interesting:
[@49:24] The power balances as between national units in this decade have been moving faster than at any other time since the 1890s, when at the beginning of that decade the U.S. economy overtook that of late Victorian Britain and by the middle to the end of that decade Imperial Germany overtook it, and Great Britain went from being the largest industrial economy in the world to being the third largest—and there was nothing really that the British could do about it.

So what I'm saying is that some things are recoverable, [but] long-term growth rates...are things that a four year president can do very little about. You might actually kick-start the U.S. economy again to have growth rates for four year at three to three and a half percent but if India's growing at eight to nine percent and China at nine to ten percent then you just compound it out and the shrinkage is very fast.
Doomed to Disappoint Justice O'Connor
Comfortably ensconced in a cozy manse off the lake in Metairie, I've made my way through the introduction to Richard Thompson Ford's THE RACE CARD: How Bluffing About Bias Makes Race Relations Worse.
Meanwhile, James Joyner spotted this in Inside Higher Ed:
Five years ago, Justice Sandra Day O'Connor saved affirmative action in public college admissions when she crafted the majority decision affirming the consideration of race in admissions by the University of Michigan's law school. While O'Connor found justifications for the (limited) consideration of race and ethnicity, she also spoke of the need for such consideration to stop at some point. "We expect that 25 years from now, the use of racial preferences will no longer be necessary to further the interest approved today," she wrote.

The American Educational Research Association assembled a group of leading scholars Tuesday to consider the state of affirmative action. Officially they were looking at the state of the Bakke decision that first authorized affirmative action. But they kept returning to O'Connor's deadline and her prediction that in 25 years (20 years from today), diversity would be possible without affirmative action.

The unanimous opinion: no chance in hell.

Scholars examined a range of demographic and educational data showing how little progress has been made in narrowing key gaps in the educational opportunities available to black and Latino students. Given how slowly American education changes, they said, the idea that the need for affirmative action will disappear in 20 years is almost impossible to imagine. A subtext for their discussion was the reality that some states have shown less patience for affirmative action than did Justice O'Connor and have gone ahead and banned affirmative action — and more states are expected to follow suit this year.

While much of the panel discussion focused on inequality in American society, another group of institutions was also criticized for decisions that — without affirmative action — hinder the enrollment of minority students. Top colleges, the researchers said, are putting more emphasis on extremely high SAT scores, even though this means that the resulting pool is increasingly white and Asian.

In a paper called "Is 1500 the new 1280?" Catherine L. Horn, of the University of Houston, and John T. Yun, of the University of California at Santa Barbara, looked at the verbal SAT score averages of students at the 30 top colleges and universities (as determined by U.S. News & World Report). At all but four of these institutions, at least 30 percent of the freshman class had scored 700 or greater on the verbal SAT, and at half of these colleges, more than 50 percent of freshmen have such scores. In 1989, only one of the 30 colleges reported that more than 30 percent of the freshman class had a score of at least 700 on the verbal SAT.

The shift is "extreme," Horn said, "suggesting a real shift in admissions toward very high-scoring individuals."
I don't need to finish Ford's book to know that I agree with at least one of his theses: we moved from "integration" to "diversity" to satisfy court orders. That hasn't served us well. Segregation was the problem. Integration was the point. Integration was the need. It was then. It still is now.
Joyner, by the way, thinks that:
Admission to one of the top 30 schools is, by definition, very limited. To the extent that it's increasingly being granted on the basis of objective merit, that's a good thing.
What planet is that man living on? I suppose that is one way of looking at things.
But when we have an entire education system that is so disproportionately funded as to preserve the status quo, along with a society that blithely accepts that disproportionality, Joyner's notion of "objective merit" is so undermined as to become little more than a convenient fig leaf to hide behind.
Wednesday, March 26, 2008
Dan Drinker Endorses Barack Obama
Will Drinker sent me an email tonight:
My brother has Down syndrome. He's heavily caught up in the current political race. We are both Philadelphia natives. I'd like to share with you his very brief but moving endorsement of Barack Obama. I believe this is newsworthy because my brother Dan is symbolic. His judgment of character is just as valuable as the most famous or respected individuals currently receiving press for endorsing a candidate. Please allow his honest voice to be heard. Find out more about my older brother's impact on the world around him and the documentary we're making together at http://dandrinker.com.
I wrote Will and told him that I'd support him and his brother Dan and their documentary project in any way I can. Here's Dan's Endorsement of Senator Obama:
Psst… Pass it on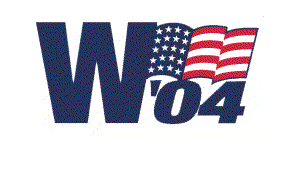 Get yours here.
Leno the washed up unfunny has been
Does anyone even watch that show anymore anyway? When Ryan Philippe was asked by Leno last week to give his gayest look to the camera he shot back, "Wow. That is so something I don't want to do."
Leno was famously taken to task for his anti-gay humor by Tony Award winning playwright (Avenue Q) Jeff Whitty in April 2006. Whitty came back at him this week:
I received some criticism for being too heavy-handed with my last letter, so I won't mention this gay face or this gay face or this gay face or this gay face or this gay face or this gay face or this gay face or this gay face or this gay face or this gay face or this gay face or this gay face or this gay face or these gay faces or not to forget this gay face. Which one's the gayest to you?
More from Towleroad, Pam's House Blend, AMERICAblog, Gay News Blog, TMZ, AfterElton.
RELATED: Is Jimmy Kimmel next?
Richard Thompson Ford on Obama's speech
I'm off to New Orleans today. It will be my first visit since Katrina and I've chosen this occasion to read Richard Thomspon Ford's, The Race Card: How Bluffing About Bias Makes Race Relations Worse, in which he argues that to accuse President Bush and FEMA of racism in their response to that catastrophe is to play the race card and is counterproductive.
I'll be as interested to read his argument that gay marriage is not like miscegenation. And I have argued here that what I saw in one of Ford's own columns looked suspiciously like the race card to me. But, then, what do I know? So I wrote him. Twice. Alas, he didn't write back. I guess he gets a lot of email.
Today he has a column in The San Francisco Chronicle on Obama's speech on race. On this we agree:
This was a gutsy move: It's possible that much of Obama's support among white voters came from people who saw Obama's candidacy as a free pass on racial justice issues. Instead of a free pass, Obama offers an arduous path, slogging through our unresolved racial anxieties. But he does offer a way through. Evoking the real progress toward racial justice this nation has made in the past, he insists that we can continue to improve if we are willing to engage each other and work though our irrational prejudices and anxieties.

This means that rather than simply repudiate, we must try to understand people whose views may shock and offend us. It's a common politically correct trope today that whenever someone is "offended" - especially about an issue of race or gender - the conversation stops and the offending parties must repudiate their statement. But sometimes offending people is productive: Honest dialogue about difficult and often personal issues will necessarily involve some bruised feelings.

America's racial injustices are a legacy of our nation's explicit racist past. Today, many urban neighborhoods and schools are more segregated than during the Jim Crow era, the incarceration rate of young black men is much worse than during that era, joblessness in poor black communities is so bad that many people in such neighborhoods don't know anyone with regular employment in the mainstream economy.

These inequities aren't, by and large, the result of ongoing racism - they're the legacy of the unaddressed racism of the past. But they are real social evils that provoke understandable anger among many African Americans. That anger is often misdirected: People look for a bigot to blame for social problems that began generations ago and wrongly assume that because some racial injustices are as bad as ever, white racism must be as bad as ever, too. But Obama was right not to simply reject that anger and the legitimate grievances that underlie it. [...]

Obama's speech was the boldest and most direct statement on race relations by a major political figure in more than a generation. His willingness to take the risk of confronting one of America's most volatile and intractable problems head-on is striking. It gives us sense of how Obama might use his considerable rhetorical skills not just to win elections, but, also to lead and to govern.
NYTimes reviews of his book are here and here; excerpts here, here and here; the first chapter here; purchase it here. Ford interviewd by Stephen Colbert here.
Tuesday, March 25, 2008
Justices back Texas in dispute with Bush
A friend wonders, is it April fools day?
President Bush overstepped his authority when he ordered a Texas court to grant a new hearing to a Mexican on death row for rape and murder, the Supreme Court said Tuesday.

In a case that mixes presidential power, international relations and the death penalty, the court sided with Texas 6-3.

Bush was in the unusual position of siding with death row prisoner Jose Ernesto Medellin, a Mexican citizen whom police prevented from consulting with Mexican diplomats, as provided by international treaty.

An international court ruled in 2004 that the convictions of Medellin and 50 other Mexicans on death row around the United States violated the 1963 Vienna Convention, which provides that people arrested abroad should have access to their home country's consular officials. The International Court of Justice, also known as the world court, said the Mexican prisoners should have new court hearings to determine whether the violation affected their cases.

Bush, who oversaw 152 executions as Texas governor, disagreed with the decision. But he said it must be carried out by state courts because the United States had agreed to abide by the world court's rulings in such cases. The administration argued that the president's declaration is reason enough for Texas to grant Medellin a new hearing.

Chief Justice John Roberts, writing for the majority, disagreed. Roberts said the international court decision cannot be forced upon the states.
'Cuz that's what reporters do, Tweety!
Since I already quoted The Chris Matthews Show once, I figure why not go for the gusto and point to my favorite exchange.
Tweety ends his show with a BIG QUESTION. This week it was "Deep down, do you think the Clintons believe it's over?" Here's York Magazine's John Heilemann:
Mr. HEILEMANN: I think, though, she's starting to see some of the writing on the wall a little bit, and I think one thing that's happening internally is that some of her top people are starting to say to her, `We won't stick with you, we won't keep working for this campaign if it's going to destroy Barack Obama in the end.'

MATTHEWS: Right.

Mr. HEILEMANN: And she's starting to hear that from her people and it's starting to make her kind of start to see it.

MATTHEWS: How do I know that?

Mr. HEILEMANN: [incredulously] How do I know that????

MATTHEWS: [obliviously] Yeah.

Mr. HEILEMANN: [duh!] Reporting.

Mr. PAGE: Look out!

MATTHEWS: What a great rejoinder. And a happy Easter to you, buddy.
I'll assume Heilemann will be invited back on the show despite the smackdown. It was a good one.
The Professorial Salary Illusion
I'm not alone in noting that while tech sector, notably Google, copies the academy—calling its corporate headquarters a "campus" and famously allowing its engineers "20-percent time" during which they're free to work on whatever they're passionate about—universities are enduring budget cuts, increasing the administrative load on faculty (full-time administrators now outnumber full-time faculty), and legislators questioning the concept of academic freedom.
Meanwhile, pay rates have never been among the draws to teaching. Siva notes:
[P]eople outside academia assume that because we have advanced degrees we make what other professionals make. I frequently stun my professional friends (even those without advanced degrees) with the low salaries in our profession. I usually have to do this when explaining why tenure is so important to me: freedom to write and speak as I wish is how I get paid.
Pamela Johnston writes as she wishes today in the Chronicle's, "First Person," in which academics share their personal experiences:
During a Democratic presidential debate earlier this year, the moderator, Charles Gibson of ABC News, inadvertently brought down the house when he suggested that a two-professor family might generate an annual income approaching $200,000.

The debate was hosted by St. Anselm College, a small, church-affiliated, liberal-arts institution that sounds a lot like the university where I am a faculty member. It didn't surprise me to discover—as bloggers and reporters followed up on Gibson's gaffe—that according to data from the American Association of University Professors, the average salary of an assistant professor at St. Anselm is $49,600. The only way a two-professor family at the college might even approach $200,000 in annual income is if they were both full professors, for whom the average salary in 2006-7 was $77,000.

I wasn't surprised by Gibson's assumption, either. Most of my own friends, neighbors, and family members initially believed that all college professors earned substantial salaries. When I try to explain why professors at small, private universities—where tuition costs tend to be high—usually earn significantly less than faculty members at more-affordable public universities, people shake their heads at the absurdity of academe.

My salary makes even less sense when people realize that my years of education don't really factor into the compensation I earn. Many university professors make less money than public-school teachers, most of whom haven't earned doctoral degrees. (Those in K-12 education who have earned Ph.D.'s have usually moved out of teaching and into administration.)

In the district where my children are enrolled, for example, a new teacher with a bachelor's degree and no full-time experience will earn a base salary just slightly lower than what I earn after nearly seven years of full-time teaching, three years of full-time administrative work in academic affairs, two master's degrees, and a Ph.D.

I'm not suggesting that public-school teachers should be paid less; I'm proud that teachers in my district earn a salary that shows how much the residents of our community respect the important service they provide.

But it seems absurd that after only a year of full-time experience, those who started teaching with a bachelor's degree this year—some of whom were students in my classroom just a year ago—will be making more money than I do now. In our neighboring school district, new teachers began their careers this year at a salary that exceeds mine. They are also guaranteed a standard raise for every year of experience they accumulate, which is not the case in higher education.

Many people don't know those figures. So the response I receive when I tell a new acquaintance that I'm a professor is invariably positive. Being a professor is apparently uncommon enough, and seems important enough, to merit admiration.
When "unlimited" ain't unlimited
I really hate this kind of scam. And (if/when true) it is a scam! The company may not intend it to be but the customer is the real victim of some marketers' language—whether sloppy or slick.


Techdirt:
A year ago we praised Yahoo! for taking the bold step of offering its email customers unlimited storage space. It was a great concept, but Lee Gomes at the Wall Street Journal recently discovered that we should all start putting scare quotes around "unlimited." It seems that if you leave too many messages in your Yahoo! Mail inbox, you start running into problems. Gomes got a mysterious error message, followed by several years worth of email disappearing. Yahoo! says it can get the messages back in a few hours (presumably restoring them from backup tapes). But this is still pretty embarrassing for Yahoo!, and it's unfortunately all too common in the tech world. Companies love to advertise unlimited service when their systems aren't actually set up for "unlimited" usage. Yahoo! shouldn't advertise an unlimited service unless it's actually unlimited, and somebody should have given some thought to what happens when people store a ton of messages in their inbox. Maybe there's something to be said for Google and Microsoft's approach: instead of claiming that your service is unlimited, pick limits that are high enough (2 GB in Microsoft's case, 6 and constantly growing in Google's) that most users will never have to worry about them, but still give the IT guys a specific number to aim for.